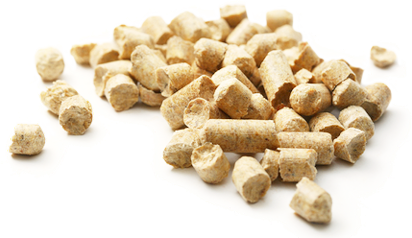 Certification
PREMIUM PELLETS s.r.o. is a long-term holder of the certificate of quality called pellet ENplus class A1, which is the highest quality assessment of wood pellets according to the European norm EN 14961-2.

The annual certification audit of the quality production process and the product itself is carried out directly by an Austrian certification company KJ-Consulting in cooperation with a renowned authority OFI Wien. It involves assessment of the initial state of the certified product, i.e. the documentation, laboratory equipment, production facilities, input material, production processes and other.

The tests required for the international standard certification ENplus for wood pellets as a fuel for heating is carried out in compliance with the norm EN 14961-2 which assesses: diameter and length of the pellets, water and ash value, mechanical resistance, soft particles, calorific capacity, bulk density, presence of nitrogen, sulfur and chlorine, presence of heavy metals: arsine, cadmium, chromium, cooper, lead, mercury, nickel and zinc and the temperature of ash fusibility.

The certificate of quality involves a thorough testing process carried by TÜV NORD Czech, s.r.o., authorized to conduct the tests. The certification process is carried out in compliance with the requirements of the guide for certification of wood pellets for heating version 2.0 issued by the European Pellet Council.

The certificate enables us to use the protection brand ENplus in the long term. The brand is in the possession of the European association AEBIOM ENplus. We are entitled to use the brand on the basis of a license awarded by the association Klastr Česká Peleta, which is authorized to award the license in the Czech Republic.

Our company ranks among the world top producers of quality wood pellets available for wholesalers as well as retailers and many other customers.